Greetings, Primals!
Barbara here, but some of you might know me as The Liver Queen. I want to personally welcome you into our tribe, and extend my gratitude for you being here.
I'd like to start by sharing a bit about my own personal journey, which began when my children, Stryker and Rad, fell seriously ill. Witnessing their struggle with severe allergies, frequent hospital visits, and epi-pen shots was heart-wrenching, to say the least. Conventional medicine failed miserably at finding and treating the root causes of their issues.
Our discovery of ancestral living
Determined to find genuine solutions, my husband, Liver King, and I embarked on an unwavering quest for answers. We discovered the remarkable work of Sally Fallon and "Wise Traditions", and Weston A. Price's profound work, "Nutrition and Physical Degeneration." These invaluable resources revealed the potential of our ancestors' lifestyle to attain robust health and boundless happiness, even in our modern times.
Filled with newfound hope, we embraced an ancestral path, starting with an elimination diet, following the GAPS approach, and introducing nutrient-rich foods like bone marrow, liver, and egg yolks. The journey was challenging, but we stood strong in our commitment. And after a short time of diligently following these time-honored practices, a miraculous transformation unfolded before our eyes. Stryker and Rad experienced a revitalization of their health, radiating newfound joy and vibrancy—a testament to the power of Ancestral Living.
What we put ON our bodies matters too!
Our journey didn't end there; I soon realized that what we put ON our bodies was equally vital as what we put IN them. Commercial products, laden with chemicals we cannot pronounce and harmful substances, had previously wreaked havoc on my own hormonal and skin health. On our family trips visiting numerous primitive culture tribes, I also noticed how the women (without access to the hundred dollar skincare products we have in the west) had gorgeous, ageless, and glowing skin.
Naturally, I took matters into my own hands and crafted skincare using tallow, just as our wise ancestors once did, and just as many primitive culture tribes do to date. The results were astounding—my skin cleared up (are we surprised?!), and my life flourished as I embraced this ancestral lifestyle wholeheartedly, in its entirety. 
Motivated to share this wisdom with kindred souls, KROWA was born. We take immense pride in crafting high-quality products, with our balms being just the beginning of our offerings. One step at a time, we embrace the tried and true ways to combat the challenges of the modern world.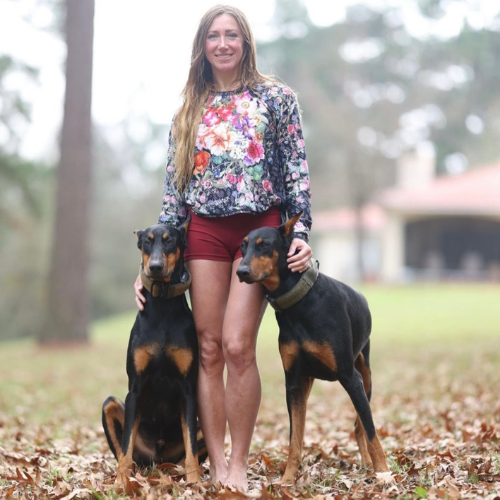 Through this profound journey, we discovered the timeless truth that it is never too late to make positive changes and embrace the ancestral wisdom that can nourish our bodies and souls. From this profound knowledge, we compiled the 9 Beauty Basics, a guide to support you in living as our wise forebears did…and the good news is that they are almost all free to get started on!
As the Liver Queen, I am passionately devoted to sharing this life-changing knowledge with as many people as possible. It is my hope that my story ignites a spark of curiosity within you, encouraging you to explore the transformative power of Ancestral Living in your own life.
Thank you for joining us on this remarkable journey.
With love and gratitude, 
Barbara, Liver Queen
From the blog
Animal Based Beauty | The Blog
Written by Karla Galvan Not long ago, endocrine disruptors, EMFs, and heavy metals were not things that occupied my mind. Already...
Written by Karla Galvan Not long ago, endocrine disruptors, EMFs, and heavy metals were not things that occupied my mind. Already...
Testimonials
"I absolutely love these products! I began using the face products and my face has never had such a beautiful glow. My skin is thriving! I love Krowa Beauty and everything this company stands for! Can't wait to try the Hair, Skin, Nails!"
Shanette M.
"I am in love! I've searched high and low for a face balm that is natural and pure. I need not look any further and I am thrilled about it. Not only is it the highest quality ingredients, but the smell is DIVINE. Everyone needs Krowa in their life!"
Sarah H.
"I have had oily skin my entire life and struggled with finding moisturizing products. The morning face balm balances out my skin and doesn't cause breakouts. There's nothing harmful in this...you can't beat that!"
Karla G.
Check Out The 9 Beauty Basics
Click the button below to view our free resource The 9 Beauty Basics which was developed to help you thrive and cultivate beauty from within.